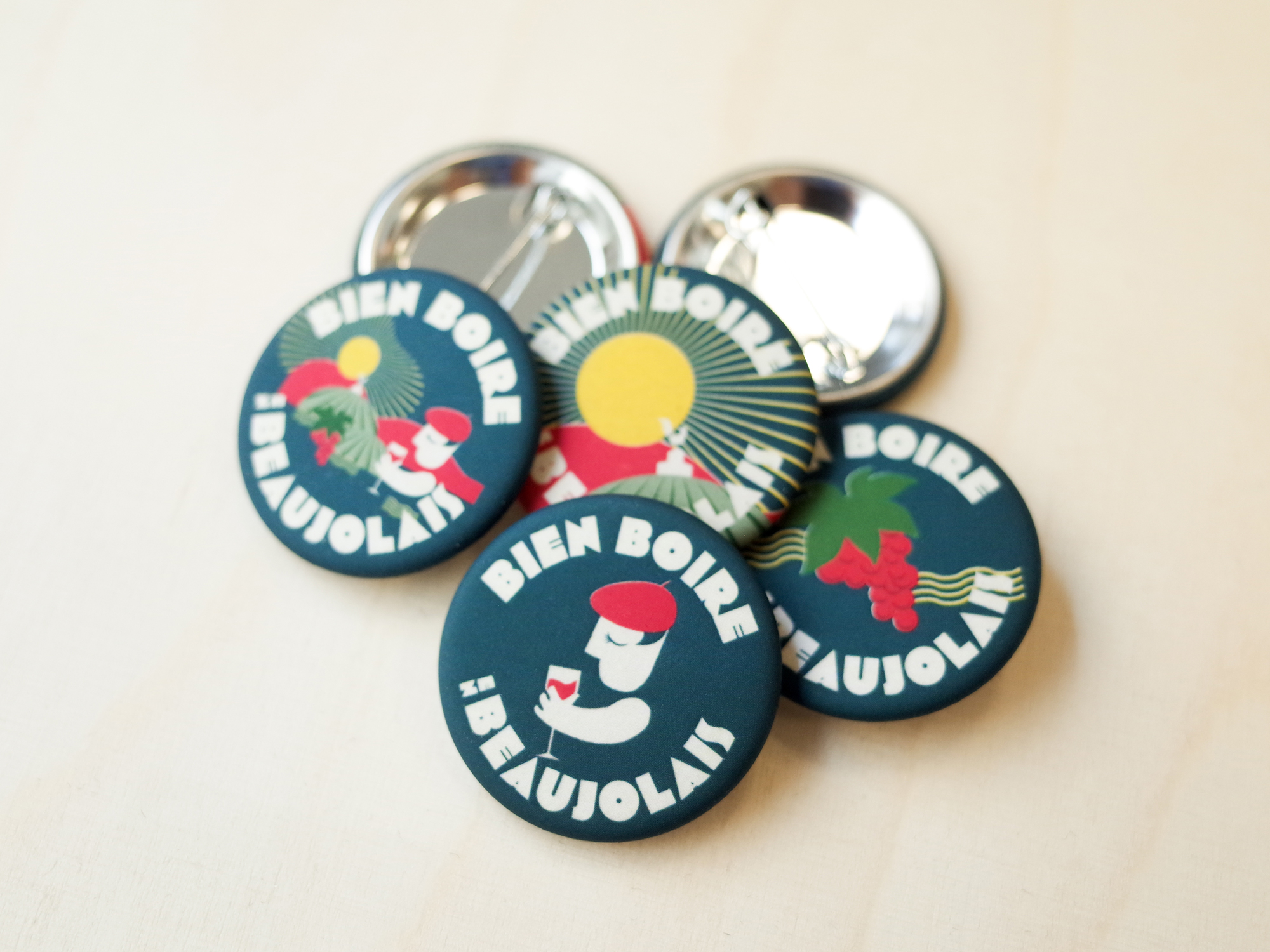 Badges 32mm (finition mate Soft Touch) qui seront distribués lors de l'événement Bien Boire en Beaujolais les 15 et 16 avril.
Cette dégustation regroupe 5 associations de producteurs : la Beaujoloise , la Biojolaise , la Beaujol'Art, la Beaujol'All'Wines et les Gamays Chics.
Si vous êtes un professionnel et que vous souhaitez y participer, inscrivez-vous ici.
Graphisme : jlnpgt
—
32 mm button badges we made for Bien Boire en Beaujolais happening April 15th and 16th, for the promotion of Beaujolais wine.
If you run a business and want to attend the meeting you can apply here.
Artwork by jlnpgt